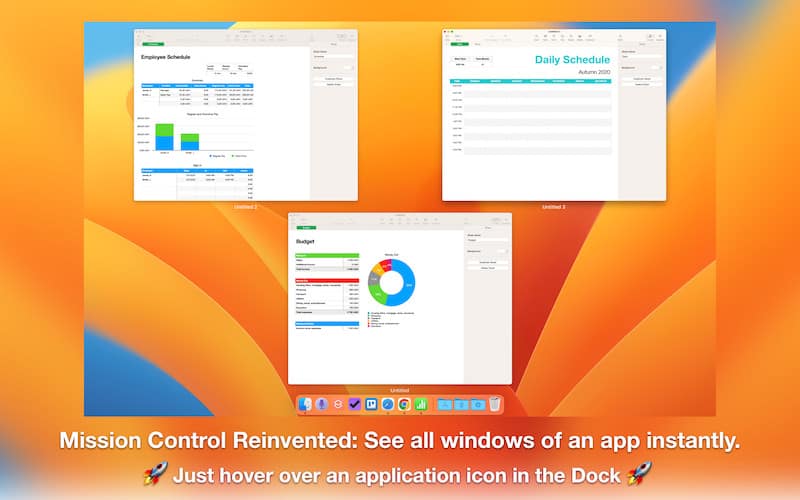 Advantages of Quick Exposé:
Enhanced Navigation: Quick Exposé simplifies the process of switching and navigating between windows in macOS.

Fast Access to App Windows: Hovering over an app's icon in the Dock instantly displays all its windows.

Time-Saving: By bypassing additional steps such as activating the app or using other key combinations, you transition to the desired window faster.

Intuitive Usage: No need for prior app activation or other intricate actions to view windows.

More Efficient Window Search: Enables easy identification and selection of the necessary windows among many open applications.

Improved Interface Interaction: With its integration into the Dock and App Exposé, users can effortlessly and swiftly toggle between windows and apps.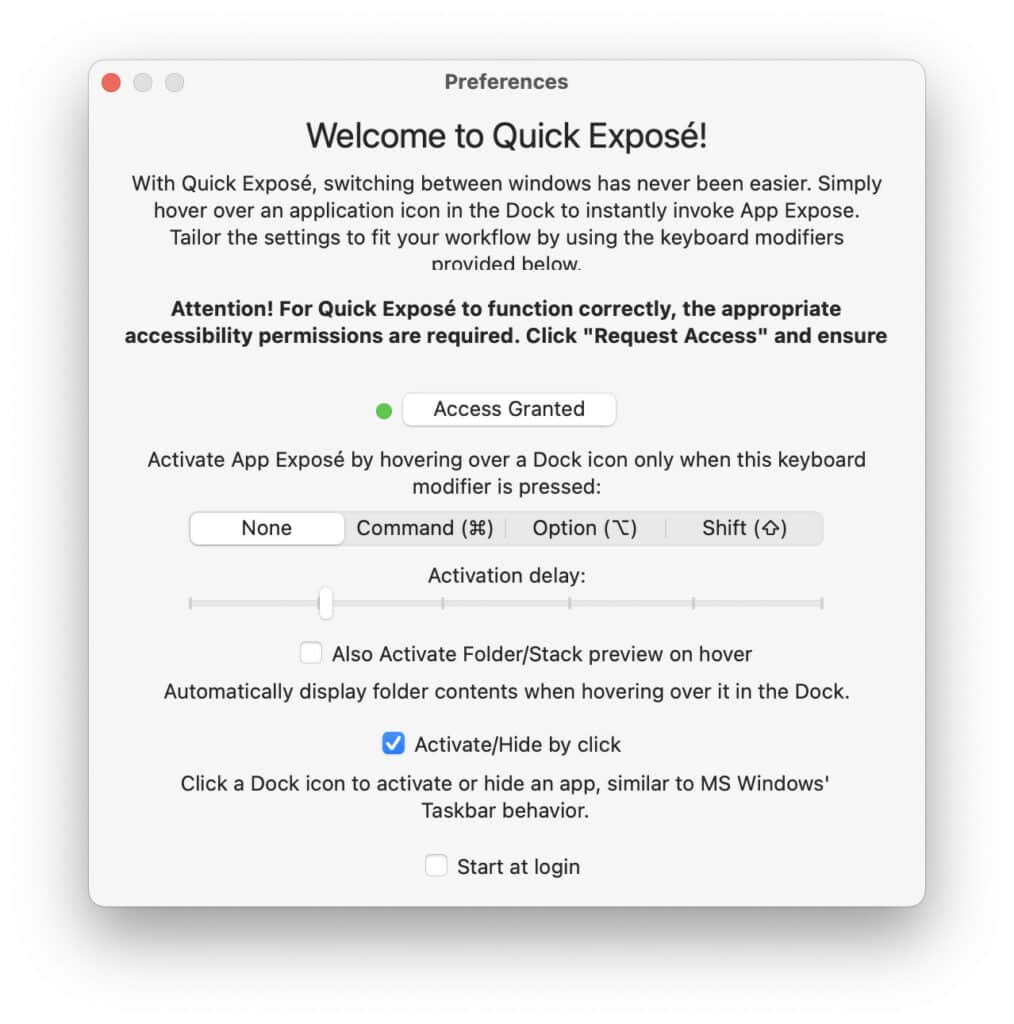 What's new
October 25, 2023
– fixed the problem of clicking on the Downloads folder and others
– added parameter "Activate/Hide by click" which adds behavior similar to MS Windows (Click a Dock icon to activate or hide an app, similar to MS Windows' Taskbar behavior)