UnDistracted is a Mac menu-bar app which blocks Distractions
and helps you find your Focus
UnDistracted  is an awesome little Mac utility that helps you get productive and focus by allowing you to zero-in on tasks and applications that you need to complete.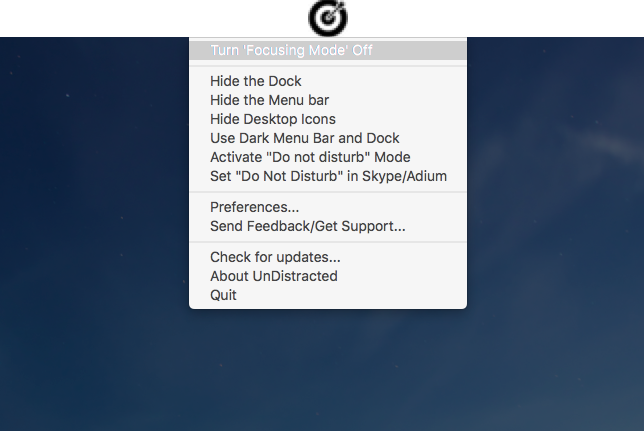 Hides desktop icons
Instantly hides all files, folders and app icons on your messy desktop
Highlight active window
Highlight active window
UnDistracted can shadow all windows except the active one.
Hides Dock and menu-bar
Or activates the Dark theme for Dock and menu-bar
"Do not Disturb" mode
Activates the "Do not Disturb" mode, and put the same status message on Skype and Adium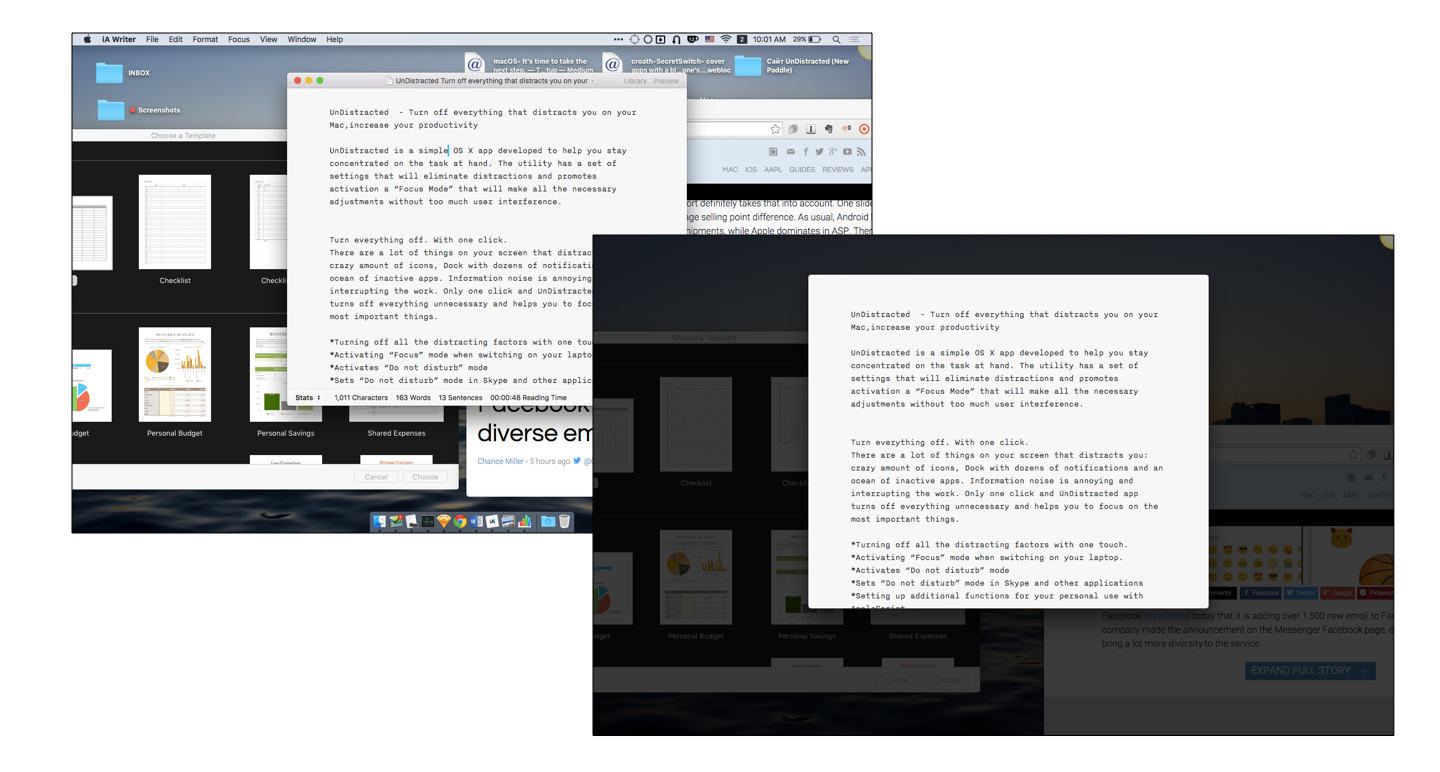 Highlights the current working window and dims all the others in the background
Do you work with dozens of tabs open? Are there too many of them to concentrate?
UnDistracted can shadow all windows except the active one. Fine tuning allows you to choose the shadow level.
Now, only the essential things stay right in front of your eyes. Nothing interferes with you anymore.
Focus on the most important things with the UnDistracted app
Instantly hides or shows all files, folders and app icons on your messy desktop
Desktop icon clutter can really impact workflow by overwhelming you with files and just too much stuff to look at.
Many Mac users view their desktop as a catch-all repository for their files, documents, and projects. The desktop is also where OS X displays connected hard drives, network folders, and disk images, making it a potentially disorganized mess in many instances.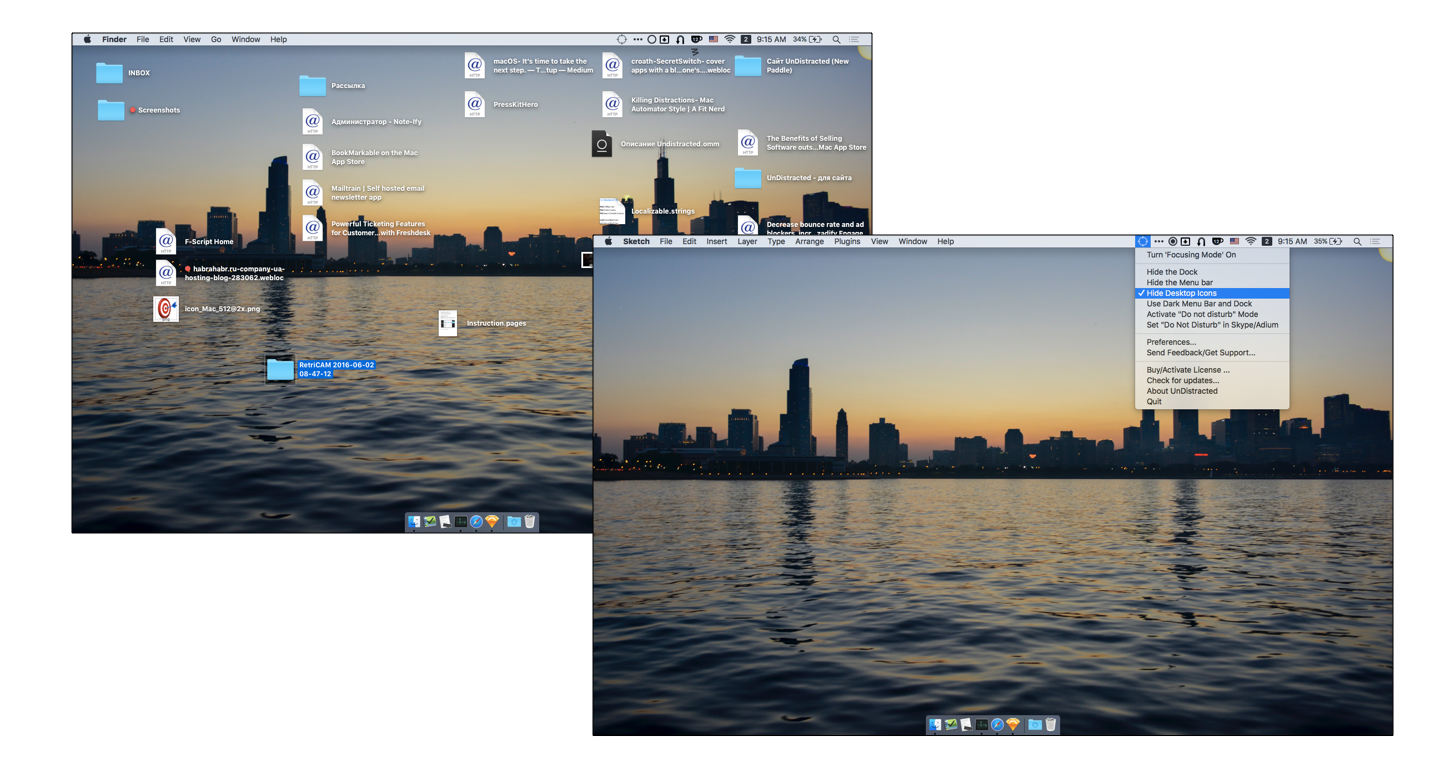 Hides Dock and Menu bar
Activates the Dark theme for Dock and Menu, or Turns off Dock and Menu bar.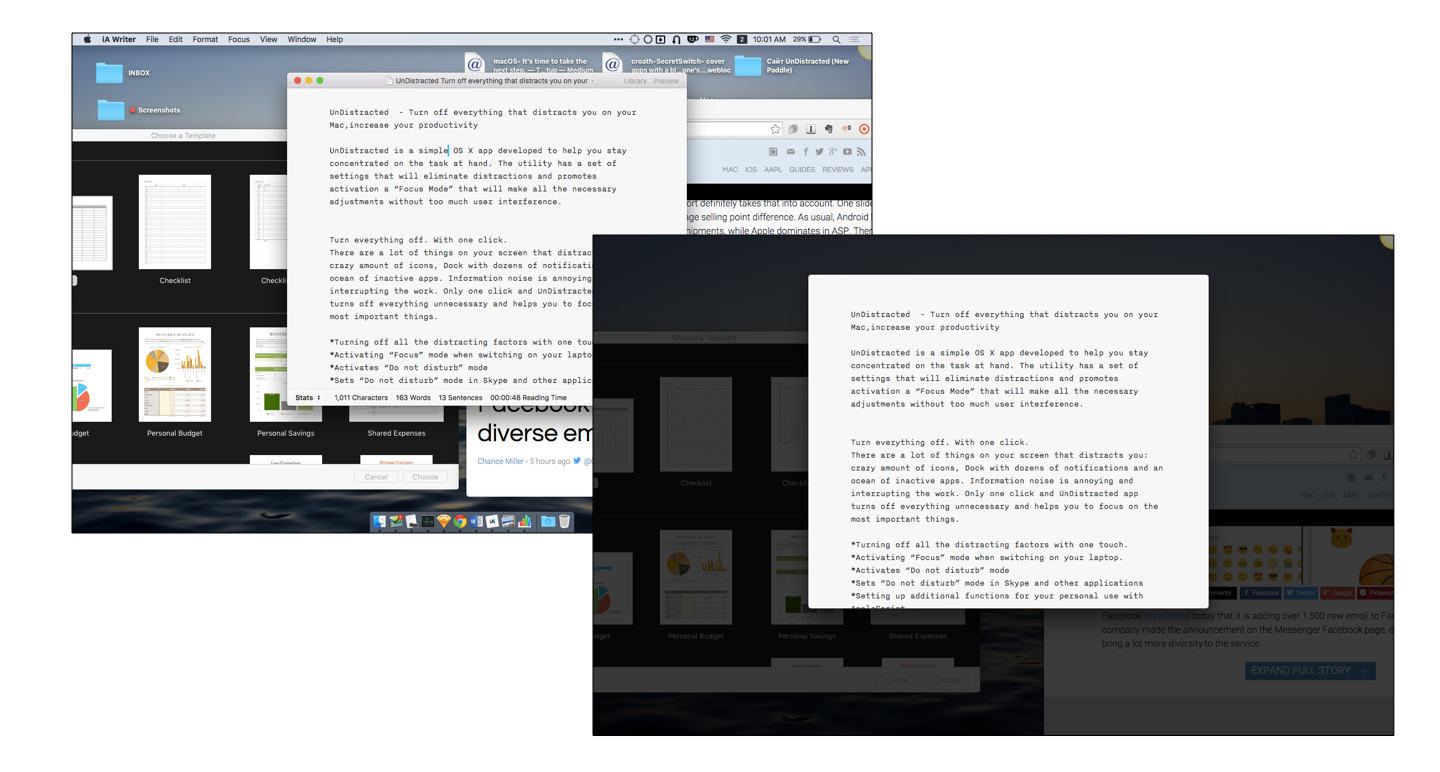 "Do not Disturb" mode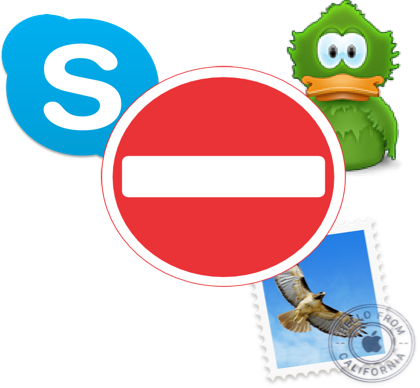 Sets messengers into "do not disturb" mode, removes all unwanted items from the screen and tries to eliminate all other distracting factors in one click, thus helping to focus and work efficiently.
Is something distracting you? Just choose what to block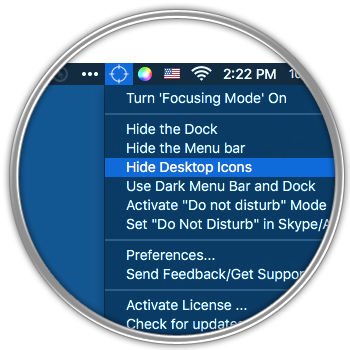 Via the UnDistracted status bar menulet, you can choose to hide the Dock, the menu bar and the desktop icons, switch to the dark menu bar and dock. The same menu enables you to toggle the activation of the "Focus Mode" that will dim out all the inactive app windows present on your Mac's desktop. As a result, you will be able to focus on the task at hand, without being distracted by various bits of incoming information.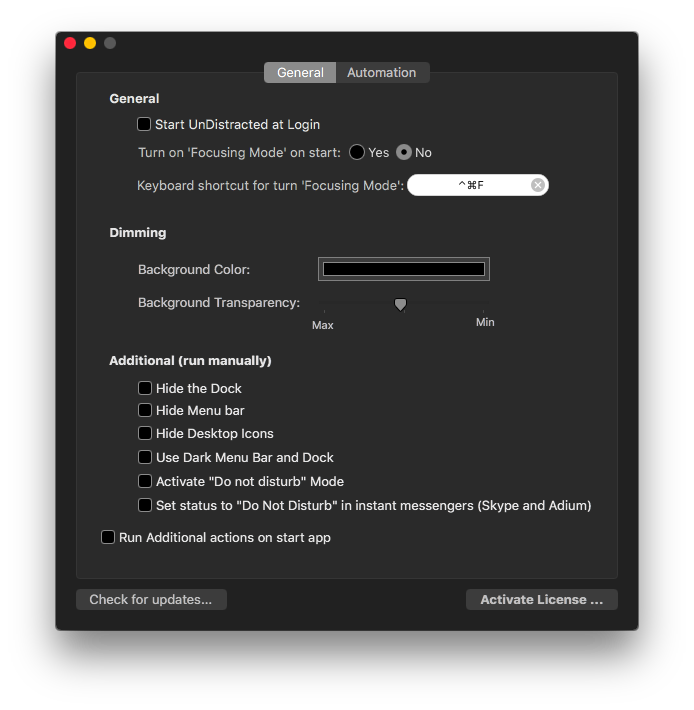 Via the UnDistracted preferences you have the option to change the dimming background color and opacity level,
to set the functions that you want to be enabled by default at startup, and personalize the system-wide hotkey for activating the Focus mode.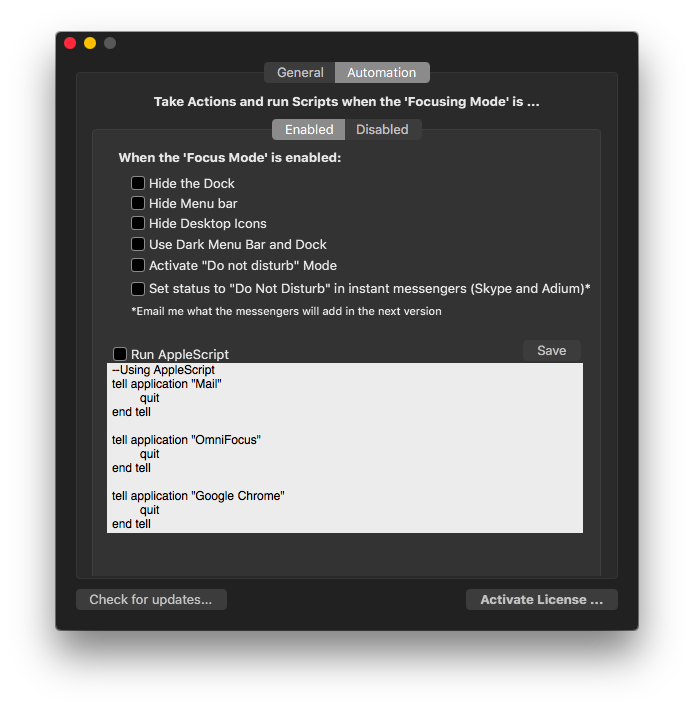 At the same time, UnDistracted can either enable or disable certain settings,  depending on the activation state of the Focus mode.
The unique feature of UnDistracted is its ability to launch and close applications,  turn system functions on/off, change system parameters and basically change everything that is available on macOS with AppleScript, bash and with the modification of system settings.
How To Install and First Run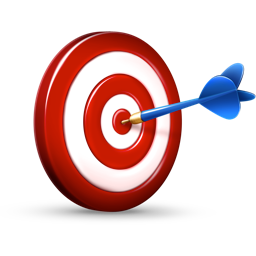 UnDistracted for macOS